We at HIDS4U get asked quite frequently what our brightest bulbs are; so we've decided to put together this little guide to explain what the brightest bulbs are and help you understand brightness and colour temperature.
The difference between 35w and 55w HID Kits.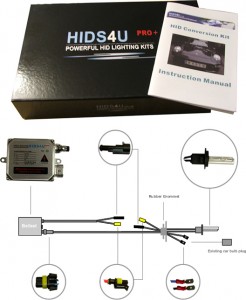 So what is the difference between the 35W and 55W kit? Well apart from the obvious difference of 20W, the difference is the brightness. The 35W HID Kits produces a brightness of 2300 to 3500 amperes, an impressive 300% brighter than standard bulbs. Whereas the 55W Kit produces a brightness of 3000 to 4800 amperes, an amazing 400% brighter than standard bulbs; making the 55W Kit the brightest.
Upgrade bulbs or HID Kits?
Every year upgrade bulbs slowly increase in light output, but will they ever catch up to the light output of HID Kits? Not likely. This year we saw the release of the Philips X-treme Vision +130% and as impressive as it is for an upgrade bulb, it's still far behind the light output of HIDs.
The colour temperature myth explained.
A common question we receive is regarding the brightness of 5000K, 6000K and 8000K kits; while it may sound like it, the colour temperature does not affect the brightness of the HID Kit. As explained above, the factor that affects the light output is the wattage of the kit is. The colour temperature of the kit, informs you of the colour the headlights produce. In essence the higher kelvin emits less visible light, due to the colour spectrum, surprisingly enough.
The difference between the colour temperatures.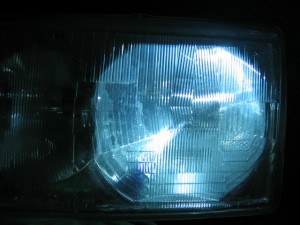 5000K – produces a pure white light with no hint of blue.
6000K – produces a white light with a slight hint of blue.
8000K – predominantly blue light.
So now you know; the brightest bulbs are the 55W HID bulbs and the colour temp does not affect brightness.
If this guide helped you, let us know in the comments or on Facebook and Twitter. If you think this would help out someone you know, feel free to share.