Those of you who commute or live within the major English cities may be unsurprised to hear that there has been serious conjecture about the price of parking.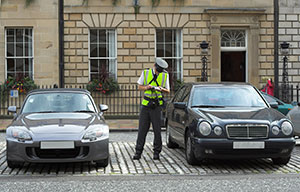 Councils have been accused of charging extortionate amounts and contributing to the economic plight of local businesses.
However, the council representatives have responded by claiming that it is necessary to charge for inner city parking in order to manage the traffic levels and prevent congestion. We'll consider the respective arguments in this article.
It's worth pointing out that a considerable proportion of local councils have registered substantial profits since the introduction of parking charges. Some of the London councils made profits in excess of £30million from 2010 to 2011 according to the RAC.
However, governmental representatives have revealed that there are strict regulations regarding the use of surplus income. They have said that parking profits are used in the maintenance of local roads and organisation of transport systems.
Money Well Spent?
Few people would deny the importance of maintaining the quality of transportation networks, but many have questioned if the profits are really going back into the roads or into the back pockets of local councils, chastising them for a lack of transparency.
It seems that the parking spaces are significantly overpriced. This argument has been reinforced by community members who claim that they are put off by the unfair charges. It has even been suggested that local retailers are faring badly as shoppers are deterred by the high price of parking.
It is quite clear that there is a good deal of difference in the attitudes of the council and the general public with regards to parking charges. It will be necessary to make cuts or offer substantial discounts if further consternation is to be prevented.
What do you think the solution is? We'd love to know your thoughts – leave us a comment below or get in touch via Facebook or Twitter.